Hypnosia
biography
There were two friends....Aks and Soumo....One Day Aks came to Soumo's house and said...."I have something that would change your life!!!!!"....soumo was confused and in a way excited to know that Aks had made a song....Aks and soumo then decided to form a band.... This was the turning point in their lives....Then the series of composing songs started....Soumo came to know about his inner talent for Lyrics and Aks about his talent of making music and melodies....Everything was great except for no one knew about them....Then one day while surfing the net....They found a site called BANDAMP....and the rest is History....
0

August 15th, 2006 + 12:08 PM
·

Hypnosia
0

August 9th, 2006 + 12:08 AM
·

Hypnosia
MUSIC IS NOT MADE TO WIN BATTLES...
ITS MADE TO BE HEARD
-Aks
0

August 6th, 2006 + 10:08 PM
·

Hypnosia
0

please do listen to my song THE SOUND OF BLAST and vote...
its entered into august battle...

0

i am very happy that KUDOS(AMPLIFIED) has got 7th rank in july battle of 2006...
thanks very much..
i love you all
23

August 20th, 2006 + 1:08 PM
·

Hypnosia
i am forming a band....
rock band...

what all kinds of members will i need...

i mean what all instruments....

please help!!!!
11

August 12th, 2006 + 10:08 PM
·

Hypnosia
This is a debate about which is better.....
bass or electric or acoustic guitar!!!!

The point of creating this theard is that.....
Some people dont know much about all kinds of guitars...
and some know more than what they should know...
so this will make the knowledge of people who know....
accessible to all!!!!

THE GUITAR ABOUTWHICH YOU ARE WRITING .....PLEASE WRITE ITS NAME IN THE SUBJECT BLOCK.....!!!!

remember this is a debate so prove yor point....!!!!

THANKYOU...AND PLEASE DONT POST IF YOU WANTTO SAY THAT THERE IS NO COMPARISION......WE WANT A DEBATE!!!
19

August 5th, 2006 + 10:08 PM
·

Hypnosia
THE RELOADING:
Reloading it because of some problem which occured earlier....
no change in the song....!

THEME:
The song is made in memory of the people who died in the blast which took place in Mubai,India.....on 11th July,2006....The song doesnt represent terror...It represents the hope of man!!!!

ABOUT THE COMPOSITION:
The thunders represent the slow but steady movement of terror...which is coming to attack...then the guitar shows that the terror is trying its best to attack.....then the blast takes place...when the terror is at its best(hight notes).....

the rains represent the tears of the nature....also the sympathy towards the dead people.......

then the piano part represents hope......which is the hope of the people of the world...
they try to show that nothing is lost...
WHATEVER TERROR MAY DO...IT WILL NEVER DESTROY THE SOUL OF MAN..

CREDITS:
guitar played by my friend
piano by me

thunder and wind is taken from AGE OF MYTHOLOGY
the blast from GRAND THEFT AUTO 3
the rain from SIM SAFARI......

thanks for listening....

IF YOU WANT TO DOWNLOAD THIS.....PLEASE DO...ITS JUST 3.00 mb!!!
19

June 17th, 2006 + 12:06 AM
·

Hypnosia
A boy loves a girl...the boy is first time in love...
the feeling.....he cant describe in words....
so let this music be his speech...
and speak out for him....
to the world...
what happens when u are in love??...
the happiness..
the joy....



hear the song and feel the love within you....

the song is not complete the work is in progresss...
but with your comments i can develop it more ...
so please comment
10

June 16th, 2006 + 12:06 AM
·

Hypnosia
hey there ,

i am hypnosia...
i want to learn guitar online
maybe u could help me in starting to learn
what guitar to buy
and etc etc
it would be great

and ofcourse please give me names of sites,books and other things for self teaching guitar lessons....

thanks for reading it...
GOD BLESS
Alias:
Hypnosia
Status: Offline
Threads:
9
Posts:
209
Songs:
4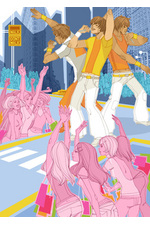 Joined: June 02nd, 2006
Last login: August 21st, 2006
My Messengers
| | |
| --- | --- |
| AIM: | n/a |
| ICQ: | n/a |
| Skype: | n/a |